Zoya Shuhatovich

is an International Concert Pianist, Steinway Artist.
She received her M.M and DMA at the Gorky ( Nizhny Novgorod) State Concervatory, Russia under the tutelage of a famed professor Ilja Fridman, student of Heinrich Neuhaus.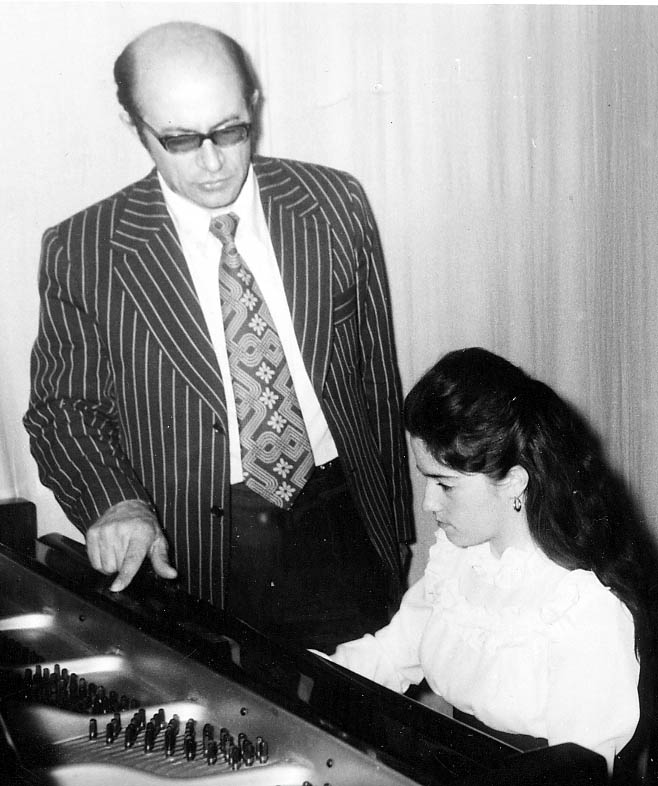 She immigrated to the US , Houston in 1993, worked at the Moore's School of Music ( 1994-2002).
She performs extensively in the US and Europe for many years. Her regular and multiple appearances include many famous Concert Serieses in European capitals.Such as:
Paris - Salle Cortot, Cathedral Americaine, Eglise Americaine, Eglise Ecossaise, Steinway Hall, Les Ateliers de la Main d'Or etc.
London- St. Martin-in-The Fields, Royal Over-Seas League, Princess Alexandra Hall, Steinway Hall...
Madrid- Steinway Gallery , Kawai Music Center, Clemente Musica.
Rome- Sala Baldini, Concerti del Tempietto, Festival Musicale delle Nazione, Teatro di Marcello
Germany - Concerts in Berlin, Stuttgart, Essen, Dusseldorf, Magdeburg, Rostock, Schwerin etc
She extensively performs in the US as well.
NYC- for Chopin Foundation of the US, Chopin Festival, General Consulate of Poland, Kosciuszko Foundation , Museum of the City of New York, Klavierhaus, for Puerto Rican Society, Steinway Hall, St. John in the Village.
Steinway Halls of Chicago, NYC, Atlanta, Denver, Minneapolis, San Antonio, Dallas, Houston, Paris, London, Berlin, Madrid.
Festivals: Texas Music Festival, Bravo Festival, Ramapo College, Mahwah, New Jersey, Chopin Festival NYC, Shostakovich Festival, Neuhaus-Marantz Festival, Germany, Round Top Festival,
Chopin Piano Festival, Prishtina.
And many other Concert Serieses around the country. She performs with Symphony and Chamber Orchestras.
She is regular at KUHF, KUHA (NPR) Public Radio Stations.
Zoya Shuhatovich has joined the distinguished ranks of Steinway Artists in 2007.
She performed for President Clinton, Members of the Spanish Royal Family, Prime Minister of Kosovo Mr. Albin Kurti.
Zoya Shuhatovich is also conducting Master Classes and Judging Competitions worldwide.
She collaborated with Laszlo Varga, Emmanuel Borok, Boris Garlitsky, St. Petersburg String Quartet, Igor Gruppman and others.
She made a number of CD recordings.
---